Playa Del Carmen Vacation Deals
It may be cold in the Bronx, but it's warm and sunny in Playa Del Carmen! Playa Del Carmen vacation deals can be found at www.playa-rentals.com with long term and short term rental deals. From Cancun to Tulum, and everything in between people in New York City turn to Gabi and the team at playa-rentals.com to find them the best vacation deals.
About me (Gabi) and Playa Del Carmen. Playa del Carmen is a beautiful town where Mexicans and all kinds of nations live in peace together. This is what I love most about Playa Del Carmen. I have friends from all over the world. Playa del Carmen also is a safe place where you can walk everywhere and find everything close by. It is a perfect place to spend vacations, spend some months while it is winter in NYC, or live here permanently, like I do.
More and more retirees and more and more people who are able to attend their businesses online are moving to Playa del Carmen as it is an amazing place.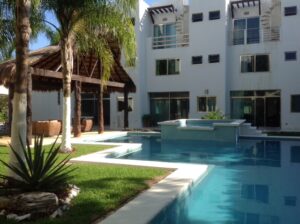 I can help be your source of information for everything related to vacations in Play Del Carmen and real estate in Playa Del Carmen. To view available ones for sale, or vacation rental units in Playa Del Carmen please visit our website at playa-sales.com.
You can also contact me on our website or call me at MEX 984 135 41 29 + 984 170 85 33
We hope to have you come visit us soon here in Playa Del Carmen!
www.playa-sales.com