Hairdresser Wanted for Senior Community
Must be licensed. Full and Part time positions available. Experienced not necessary, recent grads and retirees welcome.
Join a winning team of Salon Specialists.
Excellent earning potential!
Trent Salon Services.
Call now toll free at – 800-603-8950
About Trent Salon Services: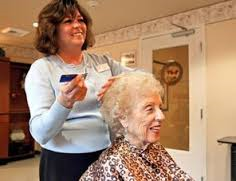 Trent Salon Services is focused on providing the highest quality hairdressing service to the senior community. We have been serving the Nursing and Assisted Living communities for over 45 years.
To learn more about Trent Salon Services please visit us at www.trentsalonservices.com