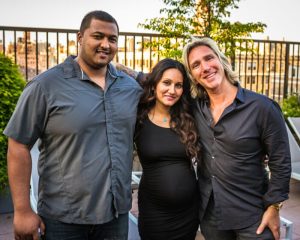 Best Acupuncture NYC
Do you suffer from pain, addiction, or other health aliment that you are not finding remedy from? Have you ever considered Acupuncture?
Those who have lived in New York City for any significant period of time know what it takes to survive and thrive in this city. The daily grind, high levels of stress, and environmental pollution. We walk everywhere, we're constantly carrying heavy loads by ourselves to and from our walk-up apartments, and many of us spend our days and nights ascending flights and flights of stairs. The bottom line is that living in NYC can take a tremendous physical, and mental toll on us.
Acupuncture can help!
As New Yorkers, we learn very quickly that there are things we can, and must do, to keep ourselves limber and pain-free so we can continue to live, work and interact with our loved ones. At Dr. Phil's office we try to offer our clients the healthiest, long term methods to alleviate stress and pain. As the Best Acupuncture in NYC, and skilled in the top Acupuncture techniques we have helped dozens of patients cope with daily stress.
Best Acupuncturist in NYC
If you're looking for relief from pain, or any other health condition we invite you to come visit us in our Manhattan office. Dr. Phil cares for your help, and it shows in the service he provides every client he serves. When looking for the best Acupuncturist in NYC you want to see Dr. Phil!
201 W 74th St Suite 16G
New York, NY 10023
212-769-6443
drphiliptrigiani.com